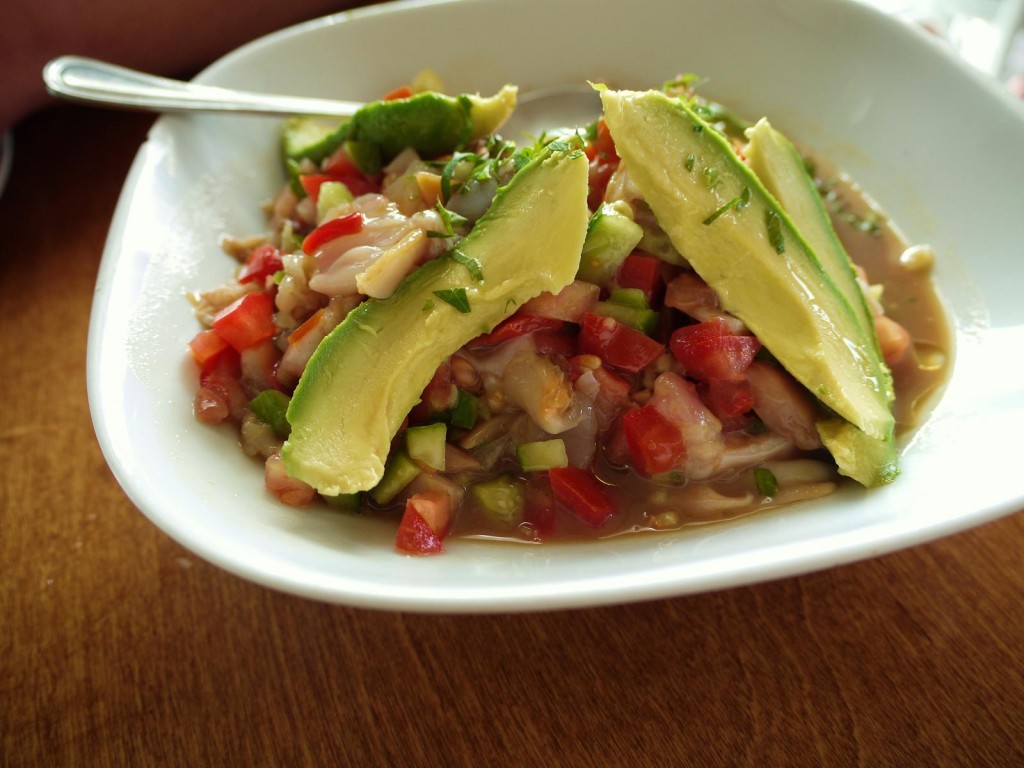 Nothing says summer like ice-chilled fresh ceviche. This cherrystone clam ceviche is bright and flavorful with a great balance of heat from the jalapeño and acid from the lime juice. This is sure to be a great starter for all your guests at your summer barbeque.

Ingredients
12 cherrystone clams, scrubbed
1/3 cup minced red onion
5 tablespoons fresh lime juice, plus lime wedges, for serving
2 jalapeños, seeded and minced
1 medium tomato, seeded and cut into 1/4-inch dice
2 tablespoons chopped cilantro
Freshly ground pepper
Cilantro sprigs, for serving
Sliced avocado, for serving
Directions
Shuck the clams over a medium bowl. If you aren't comfortable doing this yourself, just ask your fish monger to do it for you. Be sure to tell him to reserve the clam liquor (juice) for your recipe.
Cut the clams into 1/2 -inch pieces and place them in a clean bowl. Strain 1/4 cup of the clam liquor over the clams. Add the onion, lime juice, jalapeños, tomato and cilantro and season with pepper. Cover and refrigerate for at least 1 hour or for up to 2 hours.
Spoon the cherrystone clam ceviche and any clam liquor into serving dish/dishes. Garnish with cilantro and avocado and serve with lime wedges.
A great presentation option would be to serve them in their original shells. To do this, just scrape and clean 20 of the best half shells and refrigerate. When it's time to serve, nestle the clam half shells on a bed of finely crushed ice and spoon the ceviche and any clam liquor into the cleaned shells. Enjoy!
Comments
comments