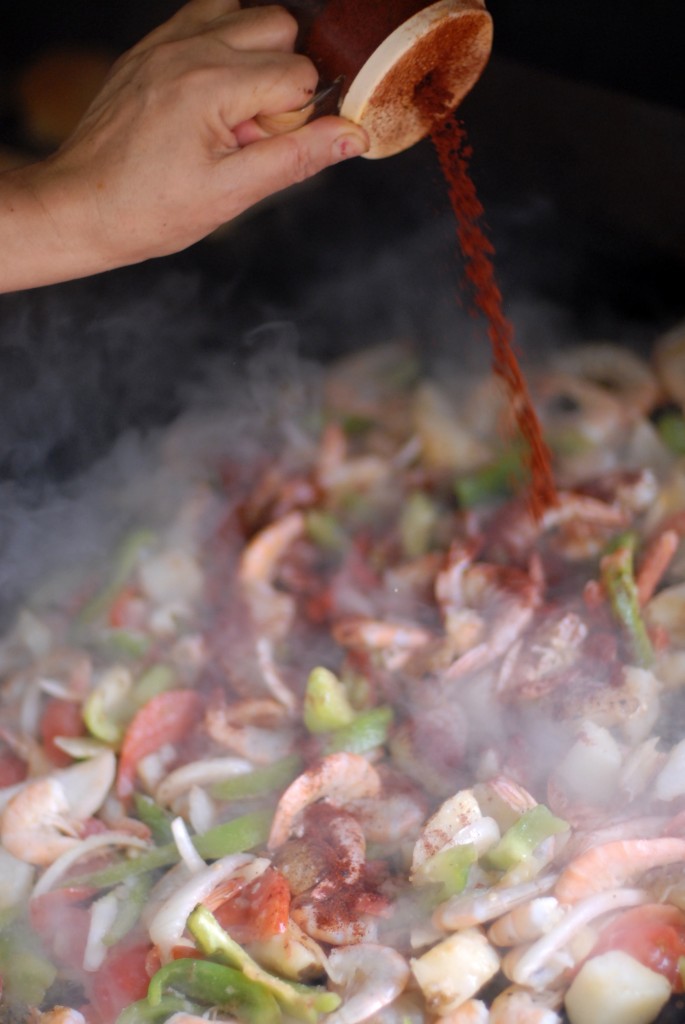 We always strive to do our best to help the customer and make your experience at Quality Seafood the best possible. We get many, many questions about all sorts of things. Hopefully this sums a few of our most commonly asked ones:
What's the best way to enjoy Quality Seafood?
It really depends on what you would like to eat. Typically one should first order the items which take the longest to prepare. Crab and lobsters typically take the longest, followed by fish, oysters, snack bar items, steamed shellfish and, finally, beer and beverages. Then, by the time you have your drinks, hopefully your food will be ready to eat.
Also, we do know it gets rather busy on summer weekends. When it is busy, it's not a bad idea to deploy a 'divide and conquer' approach. Send people to different areas to get items, then meet back up and conquer the seafood.
Do you cook the seafood for us?
Yes, we do. You actually have a few choices once you've ordered at Quality Seafood:
Your seafood can be cooked here and then you have your feast at Quality Seafood on our outdoor patio.
Your seafood can be cooked here and then you take it home to eat. (Great option if you're not comfortable cooking seafood yourself and/or you love how we grill our fish.)
Or, you take your seafood unprepared (we can prep it if you like) and create your own masterpiece at home.
We can cook your seafood in a variety of ways. We can steam, grill, or fry your fish selection. Our crabs and lobsters can only be steamed to order. Our shellfish (clams, mussels, conch, etc…) can only be steamed, but you may choose to have it steamed in our wonderful wine and garlic sauce. Yes please!
Where do we order?
If we're not overly busy (typically weekdays), you order wherever you see the item you'd like. For instance, if you would like filleted salmon, then wait patiently at the case where the salmon is located to be served. If you'd like some clam chowder, then the kitchen area would be where you would want to order.
If we're busy (typically weekends), then one must wait in line, and/or take a ticket to be served. The tickets for the oysters are located dead center of the oyster bar. The tickets for the Fish Department are located in the center of our whole fish case.
Where do I pick up my order?
Upon ordering an item, our staff will tell you approximately how long it will take, and where to pick up your order. Make sure you bring your colored ticket and receipt to the following areas to pick up your orders:
Pink Ticket – North end of market, past the register where the crab is sold.
Blue Ticket – Middle of the Crab Department, between the crab and oysters.
Light Yellow Ticket – Middle of the market, between the oysters and fish.
White Ticket –  Outside window, near the elevator and tables.
Purple Ticket –  Outside window, near the elevator and tables.
Gold Ticket – Outside window, near the elevator and tables.
Can you reserve tables at Quality Seafood?
Unfortunately we do not reserve tables for anyone. Tables are for customers only on a "first come, first served" basis.
Are all the oysters the same?
No. Different types of oysters differ in size, flavor, and texture. We typically carry over 25 different kinds of oysters at Quality Seafood. We encourage you to ask for recommendations and try different kinds to find which ones you like best.
You can actually eat sea urchins?
Of course! It's a delicacy of the sea that has been described as tasking like the essence of the ocean. The eggs inside the sea urchin are rich, salty and sweet at the same time. Sea urchins are very popular and we have a difficult time keeping them stocked.
Can we get lemons with that?
We really wish we could give lemons with everything, including the coffee. Fortunately, free lemons come with these items: cooked fish, raw oysters, and fajita shrimp and veggies. If you need lemons for anything else, they can be purchased where the beer is sold.
Why can't we buy more than one beer at a time?
Due to California's Alcoholic Beverage Control laws, we must be certain we only serve those who are of legal drinking age and are permitted to drink alcoholic beverages. We have to do our best to prevent someone from purchasing an alcoholic beverage who isn't lawfully allowed to purchase one. We apologize for this inconvenience.
Hopefully now it's easier for you to navigate Quality Seafood. See you down here soon!
Comments
comments